Robot Models¶
Unitree Robotics have launched several models depending on different configuration. Mainly three models some in different configurations are available.
A1 has an optimal design due to which it can not reduce the cost but make the service life and motion performance better. The robot can be controlled with Android and IOS apps as well as ROS.
It has 2 modes to work:
Normal mode

Sports mode
In sports mode the robot can get the maximum performance and can run upto 3.3 m/s speed, having 33.5 NM torque. With that much power the robot can do back flips quite easily.
Moreover the robot is equipped with a depth camera with transmission quality of 720P with 30 frames per second. The robot can be equipped with a lidar and NVIDIA TX2 boards for operations like slam, autonomus navigation and obstacle avoidance.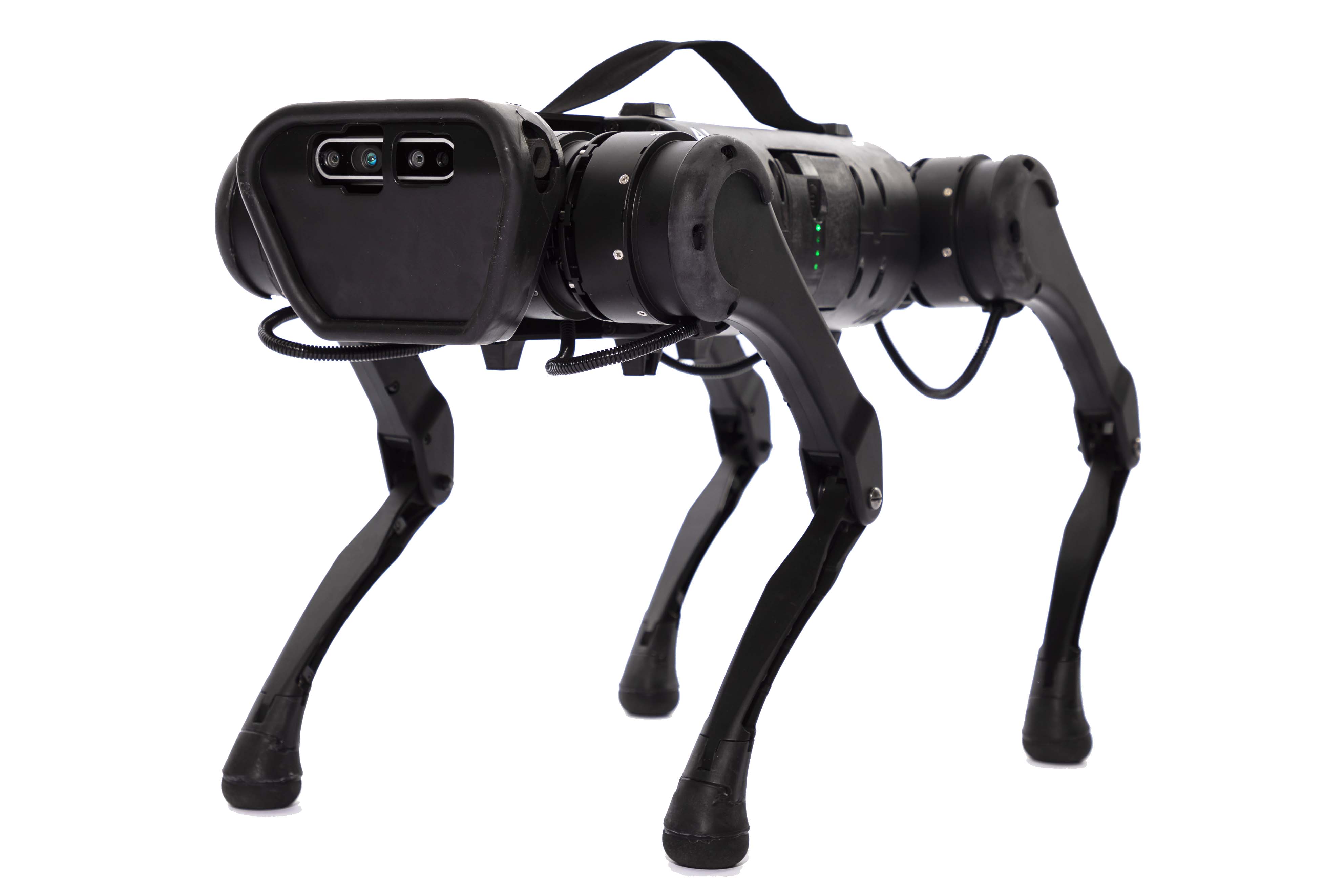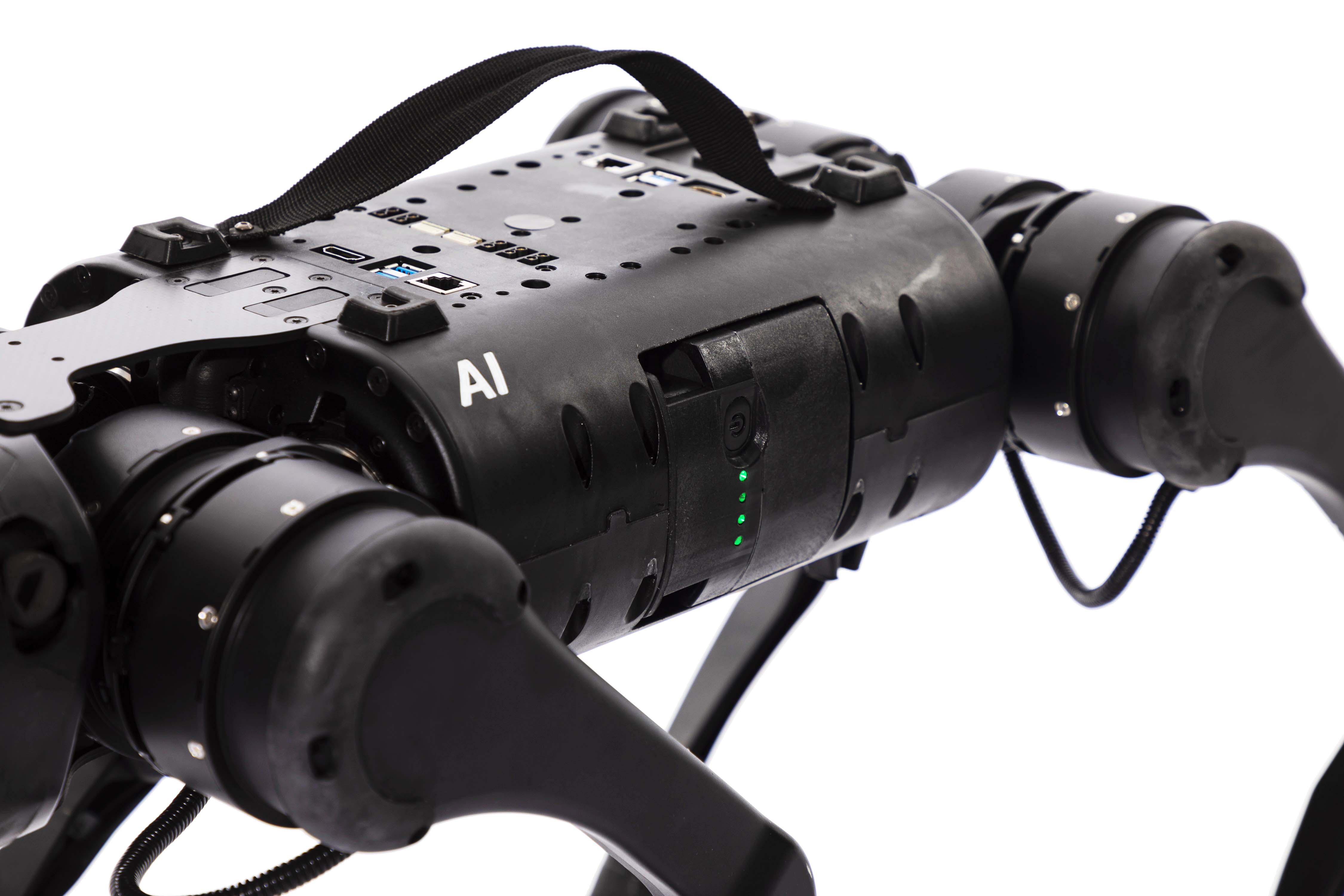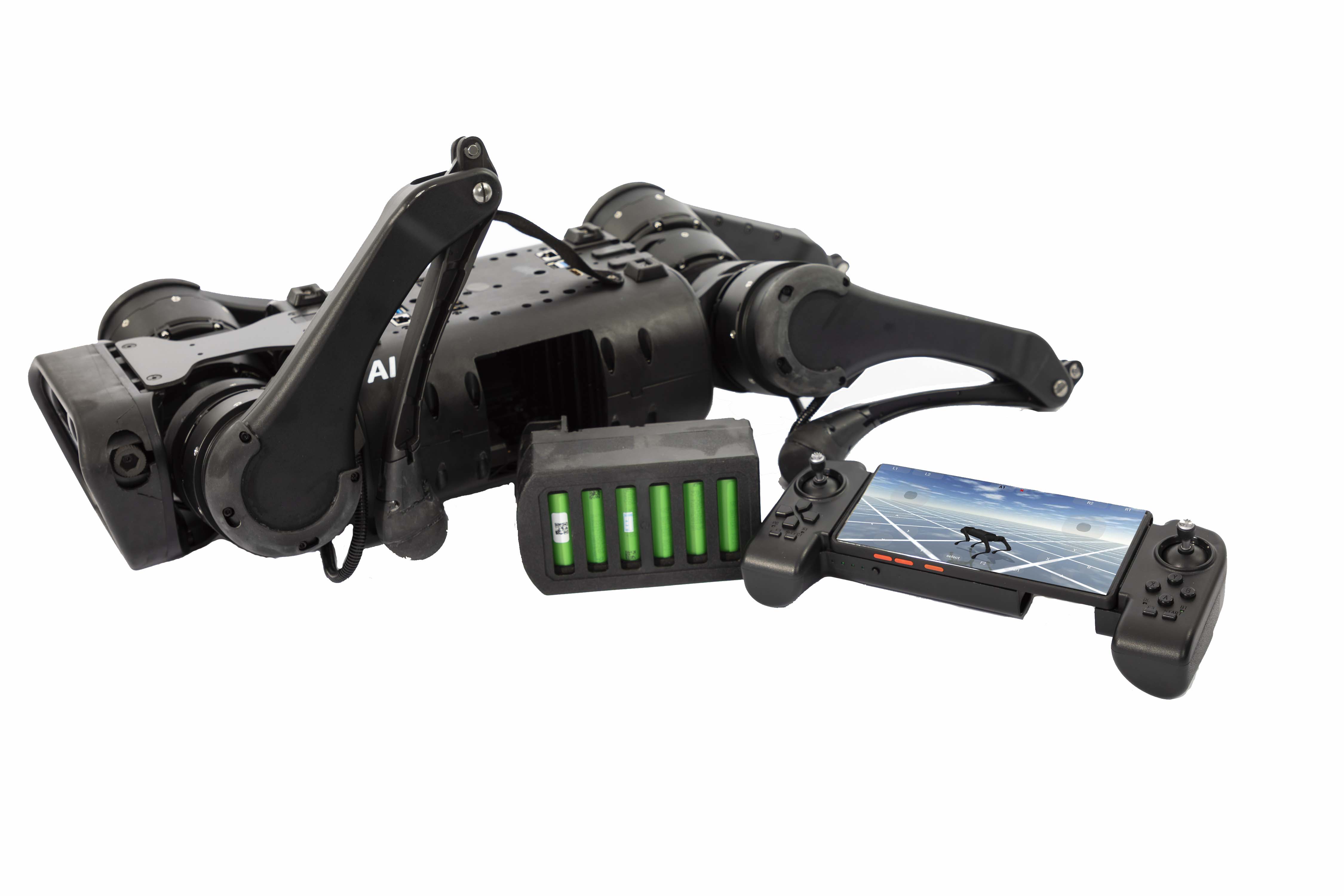 Laikago Pro¶
Laikago is the first version and the most powerful robot in Unitree Robotics product family. It has 12 strong srong motors which features 18KW of the total maximum instantenous power as well as 0.8KW/KG of power density almost double of supercar(0.45KW/KG). It has excellent stability and adapt to external disturbances in certain amplitude.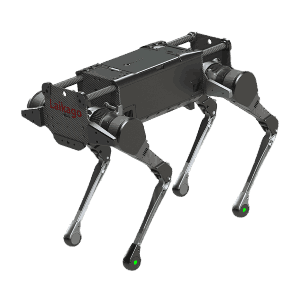 Note: Laikago production has come to an end and will not be produced anymore.
Aliengo¶
Aliengo has a quite slim and versatile design. It has depth perception vision system, high explosive sports performance, adaptive complex terrain, long battery life with heavy load and built-in intelligent air cooling system.
The robot can work in 2 modes:
Normal mode

Sports mode.
Aliengo can walk, run and even go up and down stairs with a stir height between 16-18cm. The robot features a quite powerful vision system with which 3d construction, dynamic obstacle perception, huamn posture recognition and tracking with face recognition.