Navigation Configuration¶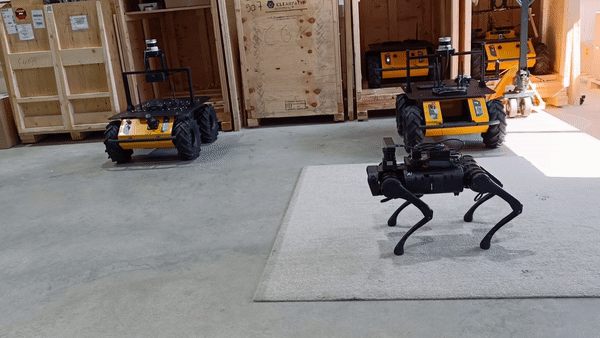 Hardware Requirements¶
1.

 

Autonomous

 

ground

 

vehicle

 

(

AGV

)




2.

 

Camera

 

(

Visual

 

Odometry

)




3.

 

Inertial

 

measurement

 

unit

 

(

IMU

)




4.

 

Logitech

 

controller



Recommended Hardware¶
Recommended LiDAR: OUSTER
Recommended Camera: ZED2
Software Requirements¶
1.

 

Ubuntu

 

18.04

/

Ubuntu

 

20.04




2.

 

ROS

-

melodic

/

ROS

-

noetic




3.

 

QRE

 

Navigation

 

Package



Warning
The provided QRE navigation package allows for point to point navigation utilizing GPS coordinates or indoor map coordinates. It integrates the MoveBase package which in turn allows for collision avoidance. This package is currently designed for 2D planes with a planned expansion for 3D planes. Caution must be exercised when using the package around people and or in an un-constrained environment as any fault in sensors or misconfiguration may lead to an accident.
Configuration¶
In the provided package, several configuration have to be adjusted which are:
Localization

GPS localization config file
Odom localization config file

MoveBase

Base local planner params
Costmap common params

Global costmap params
Local costmap params

Movebase params
In-depth information is documented by the authors of the robot localization package.